Classic Ellsworth Storey home listed for $1.9 million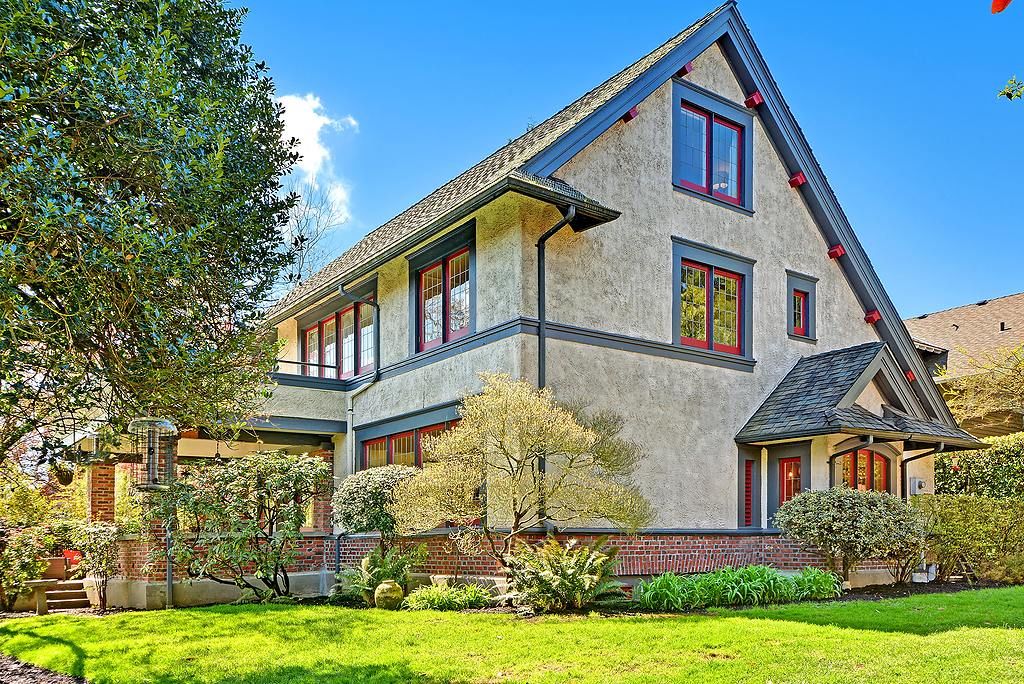 Ellsworth Prime Storey was a major part of Seattle architectural history. Inspired by Frank Lloyd Wright's work in Chicago, Storey brought a heavy Arts and Crafts influence to his prolific work in the Pacific Northwest—along with a love of Swiss ski chalets.
The sensibilities at the core of his work definitely show through in this 1916 Mount Baker manse. The attention to detail starts at the exterior, with stucco walls, leaded glass windows, a steep, asymmetrical roofline and large, brick-lined decks and patios overlooking the grounds.